Hockey Coaches
Our Hockey Coaching team for 2019/20 is led by David Byas - former International Junior player with support from Gabby Gardiner, Jack Richmond, Ben Byas, Georgia Hird and Henry Perham with other guest appearnces throughout the season.
Georgia Hird
Georgia has a degree in Sports and Exercise Science and is a qualified UKSCA Youth Strength and Conditioning coach having recently been heavily involved in working with the professional cricket players of Yorkshire County Cricket Club.
Georgia is also an accomplished middle-distance athlete having competed at county, regional and national level.
Read More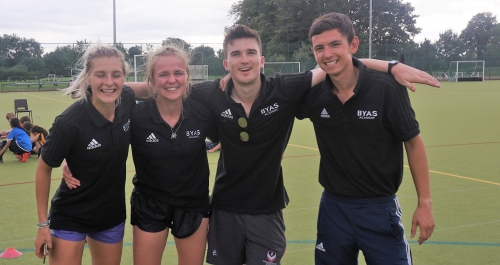 Millie Barnes/Will Blackburn
Millie Barnes is former U18 girls Pennine Puma, Loughborough Uni. player and Pocklington School 1st team player.
Will Blackburn has also represented the county and played Pocklington School 1st Team.
Read More